The market for natural products has skyrocketed over the past few years. In response to the demand for healthier foods, body care products and household cleaning products, grocery stores across the country now have aisles dedicated to organic and natural products. What's driving the change?

Read the full article here.
Powered by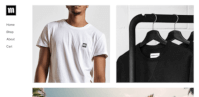 Create your own unique website with customizable templates.