Let's take a big step away from the salt debate and look at things from a distance. If you are admitted to any modern hospital in the world, chances are very good that one of the first people you meet will be very interested in finding the biggest vein in your arm so they can stick you with a needle and introduce saline solution (salt water) directly into your body.

Read the full article here.
Powered by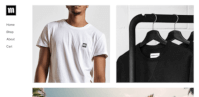 Create your own unique website with customizable templates.