Remember when you were young and played with magnets you remember if you put the positive and the negative poles together the magnets instantly were attracted to each other. The clay is really volcanic ash, a natural substance that is "negatively" charged.

Read the full article here.
Powered by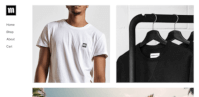 Create your own unique website with customizable templates.